08 May 2017
di Rent.it
See America in a Camper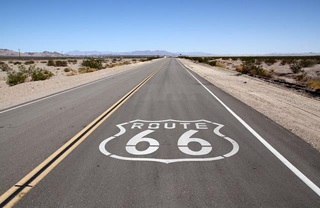 America is the fourth largest country and third most populated in the world, making it a diverse country both geographically and culturally. This is what makes it such an interesting place to explore as a tourist. Its culture has been exported across the world whether in the form of food, music or reputation. Whichever area your interest lies in, America is sure to have something to offer you.
Tourists will all have their own personal reasons for visiting the US, but certain attractions will always draw in a crowd. With a plethora of protected national parks, you can visit some of the most stunning scenery in the world. Ranging from the high mountains of the Rockies, to the deep gullies such as the Grand Canyon, to the deserts and the coast, there is so much to see. If you are more of a city person you can visit the distinct microcosms of culture that reside in some of America's best known cities such as New York, Chicago and Washington. Portland and San Francisco have a great alternative scene and for music lovers, it is good to fit in a stop at Nashville, Memphis or New Orleans.
Visiting the United States in a campervan rental
One of the best ways to see this vast country is to rent a campervan and go by road, allowing you the freedom to explore wherever you want. A popular and rewarding route is down the west coast of the US. You can pick up your rental in Seattle for example and travel down through Portland, San Francisco and Los Angeles. There are some beautiful national parks on this route, including the giant Redwood parks and the marine reserves which allow camping, usually near clean sandy beaches. The campsites are also well cared for and have a communal atmosphere and will add to your experience of a memorable trip.